District Office Administration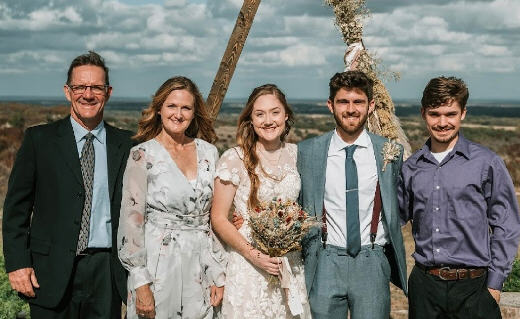 I am humbled and honored to be a part of May ISD and the May community. May is a special place with strong traditions, high expectations and strong core values. For me personally, I have worked in several districts, but there is something special about May that sets it apart from the others. The May Tiger pride is evident immediately upon arrival, and you know what I mean if you have ever attended a Meet the Tiger ice cream social or a Friday night football game.
We will continue to build on these strengths and grow in a way that allows every student to reach their dreams and goals. Academics will be our main priority and focus, as we strengthen our hands on learning and problem solving through makerspace labs, and CTE classes including: culinary arts, digital design, computer programming, horticulture, animal science, welding, automotive and many more options.
I believe students can perform their best with a safe and supportive environment. Safety and security is of highest priority as we adjust and adapt to the changing world today. School culture with a strong emphasis on service and respect of others will be focused on daily. I believe this starts with all leaders and is modeled each and every day and becomes expected by all stakeholders.
I am married and have two children. My wife, Jill, is the Associate Vice-President of Academic Affairs at Howard Payne University and my son, Seth, is a senior at Texas Tech University. My daughter, Madelyn and son-in-law Josh Rainha are youth pastors in Hinton, OK. Jill and I have been married for 27 years and we attend May First Baptist Church. I enjoy hunting, fishing, and the outdoors.
Together we can accomplish great things.
District Office Contact Information
May Independent School District
3400 County Road 411 East
May, TX 76857

Central Office Phone: (254) 259-2091
Central Office Fax: (254) 259-3514
Office Hours: 8:00 AM - 3:45 PM weekdays during regularly scheduled school days. Please call ahead for summer schedule.
District Office Staff
Superintendent: Nick Heupel
Business Manager / PEIMS Coordinator: Michelle Owings
We wouldn't have a job if it weren't for the students and families in our community. We know that a successful school experience is the direct result of open communication between home and the classroom. If you ever have a question or concern, please do not hesitate to contact an administrator or your child's teacher. You can e-mail him or her directly, or you can call and leave a message. We will return calls at our first opportunity. If you're not sure whom you need to speak with, we'll be happy to point you in the right direction.